Welcome to The Herald-Press Online!
This is a great place to acknowledge and celebrate the accomplishments of our familes and communities. We'd love to hear from you! If you are considering an online edition and you'd like to try it, here is one of our previous newspapers, as a sample. Subscribe and pay online by clicking on the SUBSCRIBE icon at right. Just $25 for 52 issues. Thank you
---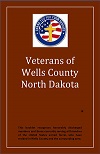 <<--- Click on the booklet cover to see the updated publication of
Wells County Veterans
(Updated 12/07/13 p.m.)
Thank you to all who have served!
We will continue to take names and update the online book.
---
To see pictures from previous issues, click on the "Photos" tab, in the header bar, above.