Welcome to The Herald-Pre
ss Online!
---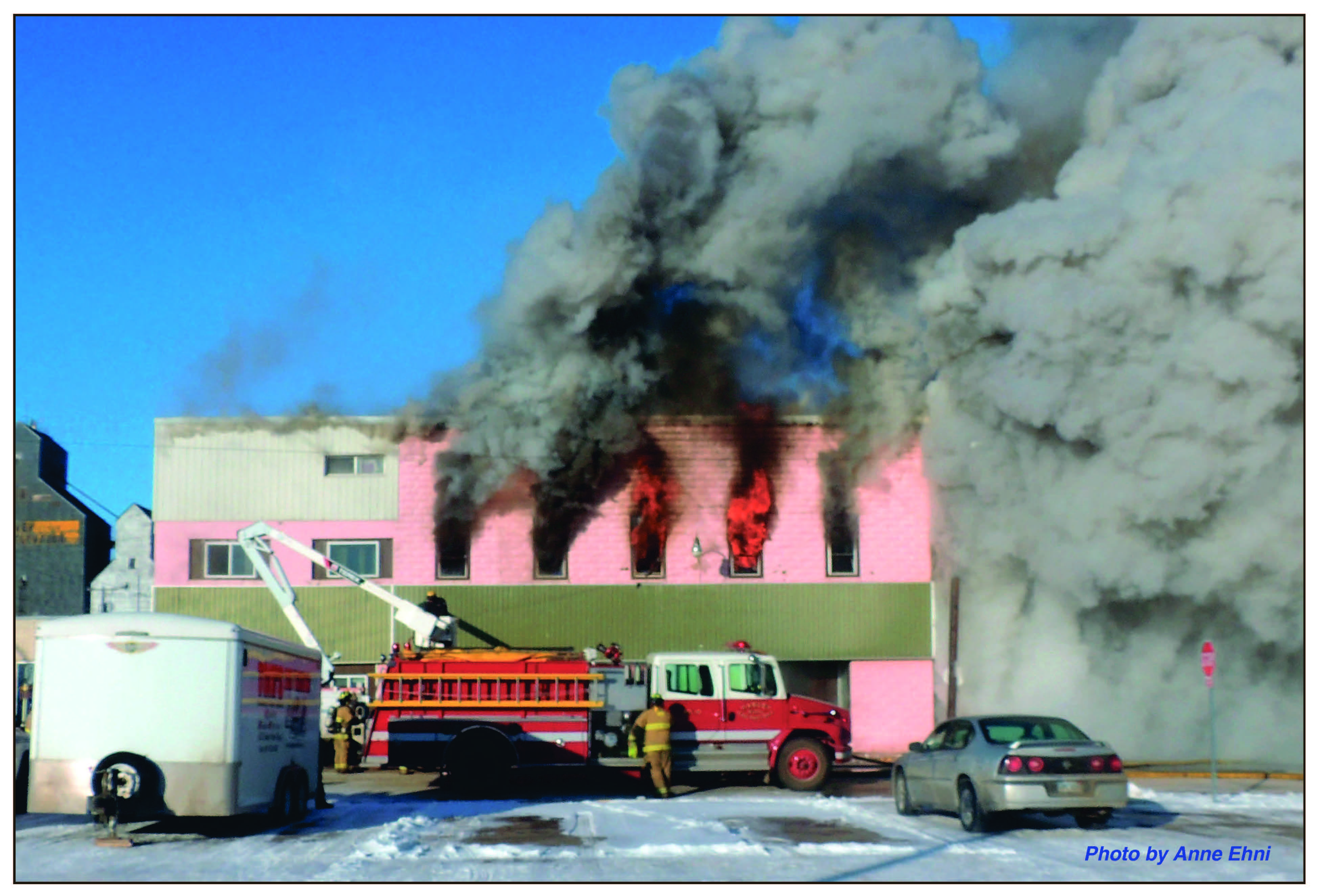 Flames consume
landmark building on Feb. 26
Eighth Street structure
housed business, apartments
Official press release confirms no injuries. The cause of the fire remains under investigation.
Click on picture above to view more pictures of the fire.
Harvey Fire Update
Harvey, ND – An apartment building in Harvey caught fire at 3:55 p.m on February 26th. No foul play is expected at this time. Harvey Fire Department responded and there were no injuries or fatalities to either tenants or fire fighters. The building has 11 apartments and nine were occupied. Sixteen people were affected by the fire and stayed with family. Those without family stayed free of charge at two area hotels.
The apartment building and below the apartments used for storage by a local furniture store, and a local attorney's office are total losses. The building west of the apartment, Hornbacher's Café, sustained substantial smoke and water damage.
The Red Cross and Salvation Army are in Harvey to help those affected. The community of Harvey and many surrounding communities are gathering donations to help those affected.
Click here for a video clip of the fire fighting effort that goes late into the night.
---

Get every page of every issue in full-color, with crisp clear images!
Order an online subscription for only $25 a year!
Scroll down for pictures and snippets of local news and sports!
---
Click here to keep tabs on winter weather warnings in Wells County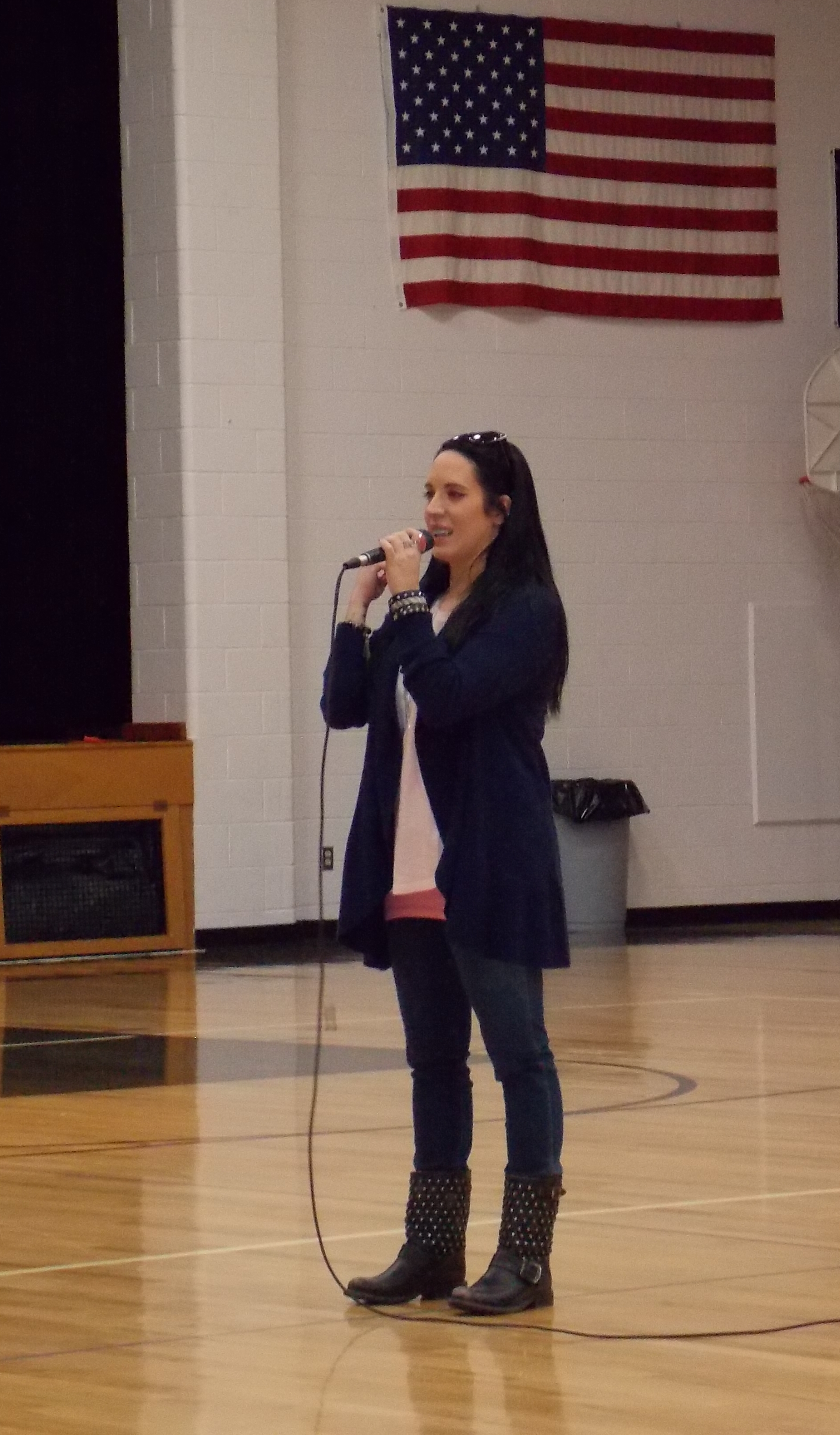 ---
Kat Perkins visited Fessenden-Bowdon and Harvey Schools on Feb 26.
She shared her story and sang a couple songs at each school. To view a short piece of her presentation, click on her picture at right. More about her visit is reported in the Feb. 28 issue of The Herald-Press.
---
We love to hear from our readers! Contact us anytime at heraldpressonline@yahoo.com
---
THANK YOU TO OUR VETERANS!

We recognize,with honor, the hundreds of people from Wells County (1132 listed herein) who have served in the Armed Forces of the United States of America. Click on the booklet, above, to view our most up to date listing. For corrections or additions, contact Anne at